CASTELLO SFORZESCO

The Castello Sforzesco's building began in 1368, when Galeazzo Visconti, Lord of Milan, dediced to built a fortress for defensive reasons. In 1450, under the Sforza domain, it had three towers in addition.

It was destroyed in 1447 by Milan people, who proclaimed the Repubblica Ambrosiana, as it symbolized the past tyranny.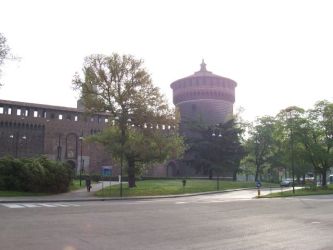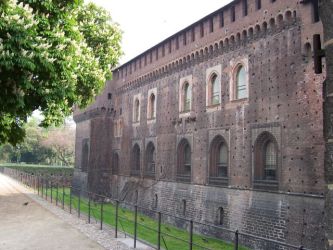 With Francesco Sforza, the castle was rebuilt and became larger and greater.

Later, when Ludovico Il Moro succedeed Sforza, the castle became a nodal point of culture and arts of Italian Renaissance, attracting there artist like Bramante and Leonardo da Vinci.