Piemonte
Lombardia
Swizterland
---
The Tourist Forum is the place to exchange or share experiences with other travellers.
Angera
Angera is situated in a wonderful creek in the south part of Verbano. The Rocca and S. Quirico hills are fit for walks with a constant view of the lake. The most ancient nucleus of the town, that is the "historicai centre", has a street plant which goes back to the period of the Roman Empire. During the Roman Age, in the first centuries of the Empire, Angera was an important part interested in the commercial exchanges between the north of the lake (Switzerland) and the plain (Milan).
Rocca Borromea, one of the best preserved castles of the province of Varese, dominates the town. The recently carried out restorations have allowed the presence, in its great halls, of numerous seasonal art-exhibitions. Civic museum with prehistoric and Roman exhibits located in two halls of a sixteenth century villa. Sanctuary of Madonna della Riva (1622), ex convent of Santa Caterina (end 500), church of Santa Maria Assunta (already mentioned in 1500), Austrian port built in 1820.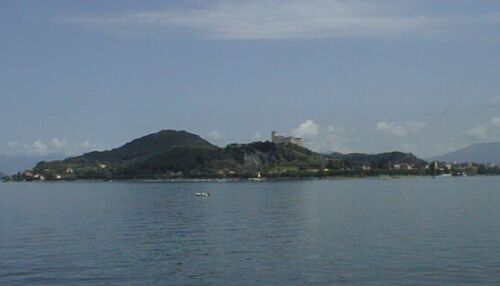 Angera - A view from Arona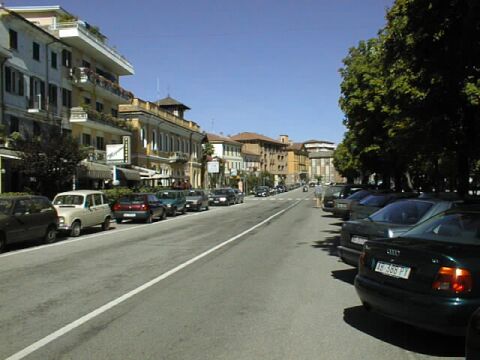 Angera


Hotels
Hotel Pavone
Hotel dei Tigli
Hotel Lido
Locanda Casetta della vecchia Capronno
Campings

For more information about hotels and campings in this town the Google Search is available