Piemonte
Lombardia
Swizterland
---
The Tourist Forum is the place to exchange or share experiences with other travellers.
Brissago
About 2.000 inhabitants.
Brissago is a little town, on the shore of Lake Maggiore between Ascona and the Italian border. The oldest side of the town has been developed in its low side, around the SS.
Peter and Paul Church, and it's made of narrow streets and wonderful little gardens, where lemon and orange trees grow in the sunshine.
Brissago is also known for the cigars factory and overall for islands, two green stains in the lake's intense blue. The tourist can be interested in lake sports as diving and sailing, or simply bathing in the clean and pure water.
To enjoy the view if the magnificent panorama, you can go through the pathway going up to the wind resort where plants and flowers give a spectacular sight.
Hotels and restaurant for every need complete the Brissago offer for the tourist.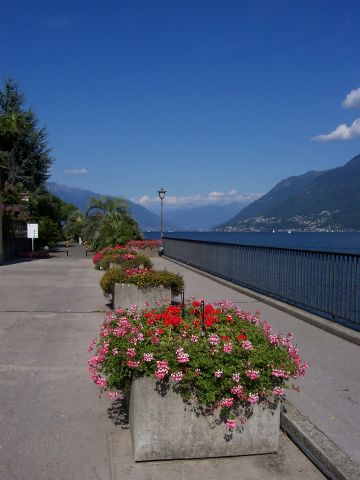 The lakeside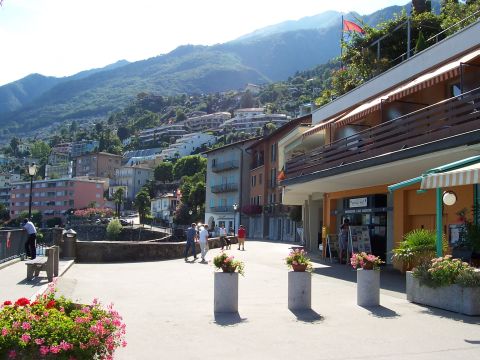 Another parte of the lakeside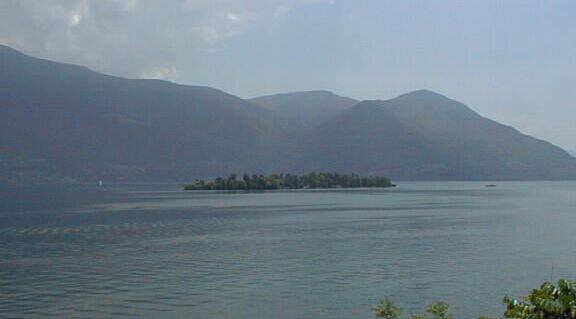 Brissago's Isles