Piemonte
Lombardia
Swizterland
---
The Tourist Forum is the place to exchange or share experiences with other travellers.
Locarno
About 25.000 inhabitants.
Locarno on the shore of Lake Maggiore near Ascona and Brissago, is well known for its optimum climate and its International Film Festival, which takes place in August.
This town, important strategic and economic centre already from Roman centuries, offers to the tourist many interesting possibilities to spend his holiday time.
If you like nature, you can go walking through the paths in the surrounding mountains, or appreciate the different sports on the lakeside.
In early spring you already admire the spectacular blooming of mimosas, camellias, robinias and forsythias.
Piazza Grande, one of the most famous and largest places of Switzeland, is the heart of Locarno, where on Thursday there is the marketplace and other shopping boutiques, and where there are concerts and film screenings during the Festival.
Of course the tourist can find hotels and restaurants for every taste and chances.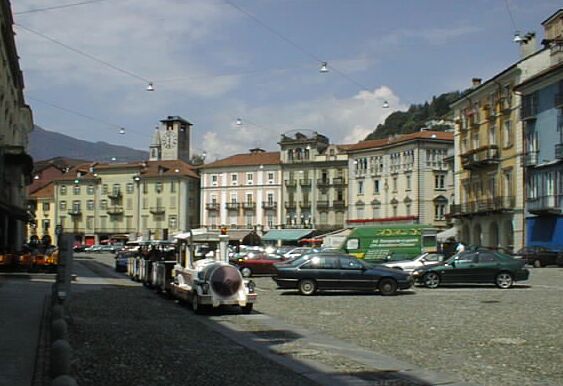 The central place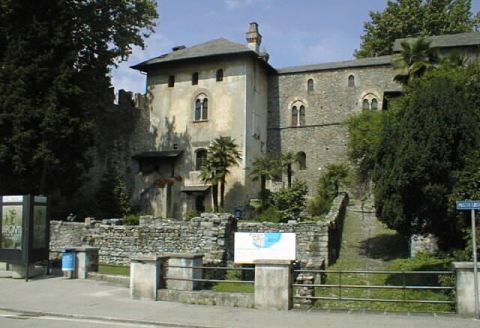 The Visconti's Castle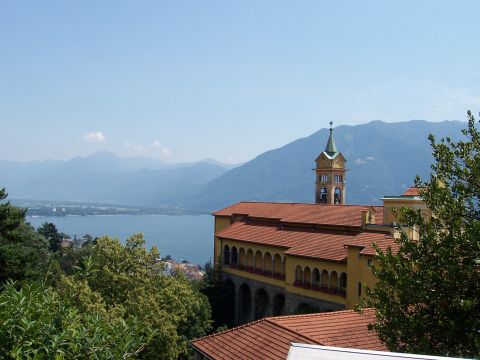 Madonna del Sasso sanctuary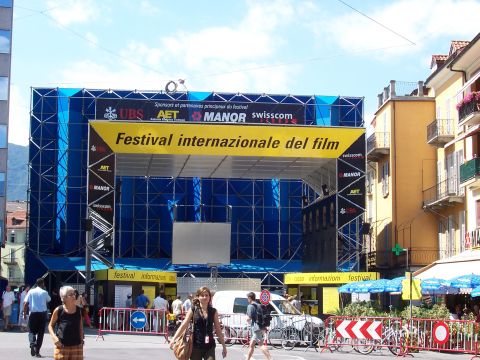 Festival of Cinema