Piemonte
Lombardia
Swizterland
---
The Tourist Forum is the place to exchange or share experiences with other travellers.
S.Caterina del Sasso
Standing on a sheer rock overlooking the lake, the shrine is made up of recently restored buildings, which can be visited. A legend said that the shrine was used as hermitage by the blessed Alberto Besozzo, who miraculously took refuge on these rocks during a tempest and retired there after a solemn vow to Santa Caterina, the patroness of sailors.
Now it is occupied by the Dominicans, the same order which built a small monastery there in the Xlllth century, later occupied by other religious orders.
Inside there are some important well-kept frescoes dating from the XIVth to the XVlllth century.
Santa Caterina can be reached on the boats of the Navigation Company of the Lake Maggiore which leave from Stresa.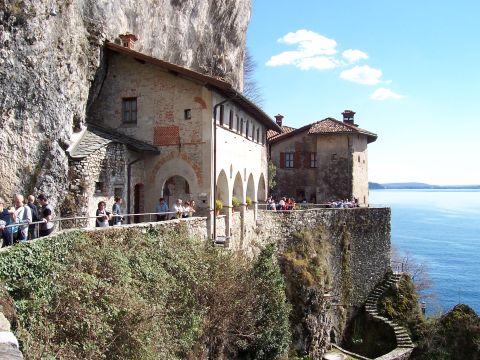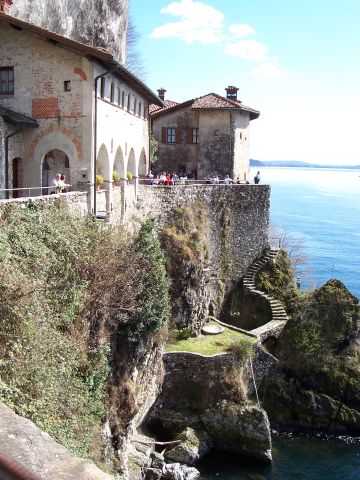 Different views of the building