Piemonte
Lombardia
Swizterland
---
The Tourist Forum is the place to exchange or share experiences with other travellers.
Ascona
About 4.500 inhabitants.
Ascona is located in a magnificent and sunny bay of Lake Maggiore, and it is one of the most beloved turistic target of Switzerland.
Here you can find everything you need to spend a relaxing and beautiful holiday: hotels for every taste and price range, the 18 hole golf courses, chic boutiques for shopping, restaurants and bar, wonderful walkings in the countryside and in lakeside promenade, water sports, boats to rent.
The heart of Ascona is certainly the lakeside, called The Piazza, exposed to the sun all day long, from where you can have the best panorama of Lake Maggiore; here there are cafč with their tables, where you can have breakfast, happy hour, and meals.
There are otfen markets and town festival, crafts and animation; in June and July there is the most important jazz festival of Europe.
Ascona is not only a beautiful town, ideal place to spend your holidays; it is also a cultural and artistic centre; here, at the beginning of 1900, free thinkers and artists came from the north and set in a refuge named Monte Veritą (mountain of truth), and among their most prominent members were Carl Gustav Jung, Paul Klee and Hermann Hesse, as well as Isadora Duncan and James Joyce.
Even now you can breathe this special atmosphere, and appeal which Ascona still gives off.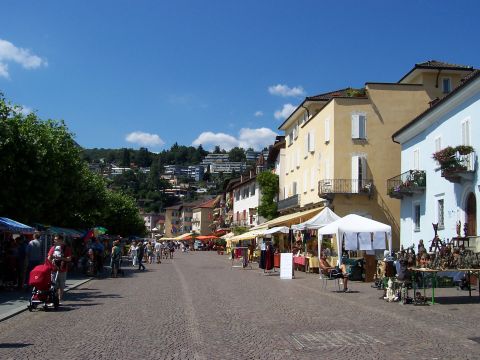 The Piazza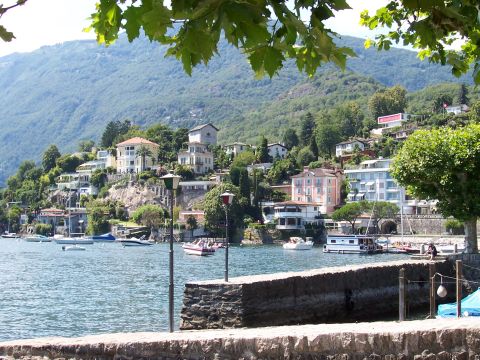 A view from the lakeside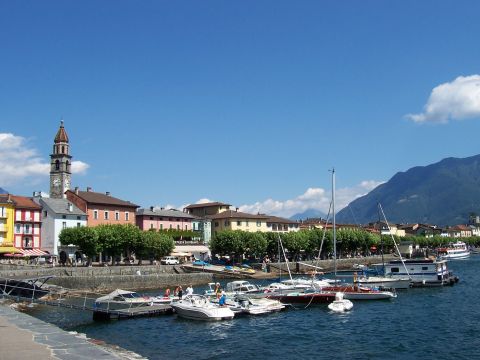 The Piazza from a different view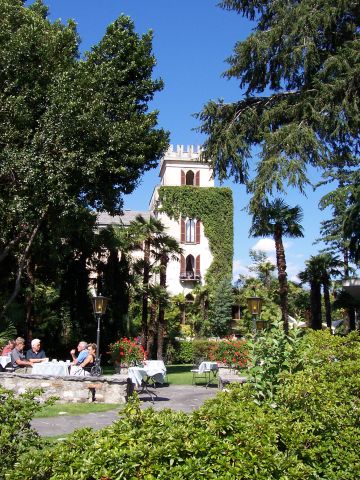 The Ghiriglioni castle (1250), now a luxury hotel


Hotels

Hotel Ghiriglioni
Hotel Casa delle Olive
For more information about hotels in this town the Google Search is available