Piemonte
Lombardia
Swizterland
---
The Tourist Forum is the place to exchange or share experiences with other travellers.
Cannobio
214 m asl - about 5.300 inhabitants.
The last Italian town on the west side, before the Switzerland border, it is a lively little town and one of the most important tourist resorts on the lake. Its origins are ancient and its history shown by houses of different ages one beside the other on the lake-side. Many monuments are worth a visit, among them: the Regione Palace and the Town Hall Tower. Just at the beginning of the Cannobina Valley, there is the natural attraction called "Orrido di Sant'Anna", a deep gorge cut into the rock by the waters of the Cannobino river. Nice walk to Carmine, a typical medieval shelter.
Sports facilities: sports ground with athletics track, sailing club, tennis courts, petanque courts, minigolf course, clay-pidgeon shooting range, swimming pool, children's playground. Lake Maggiore Boat service.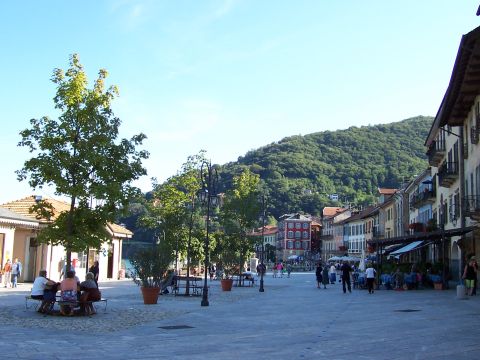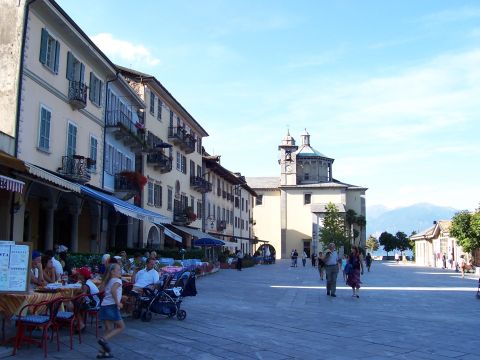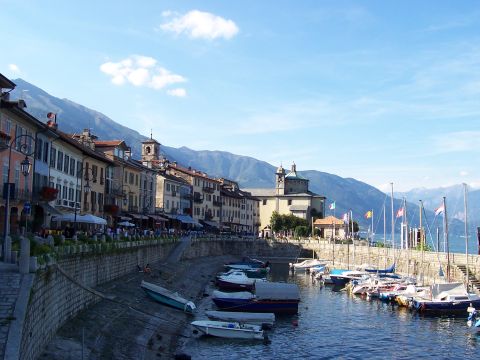 Different views of the lakeside